About Us
In the beginning
The Manukau Veterans Cycle Club was formed in 1992 by a group of like-minded older cyclists. They rode weekly on a variety of quiet South Auckland country roads. They cycled safely and with etiquette.
The founding principles were to obey the road rules, ride at the pace of the slowest rider and never leave a rider to ride on their own.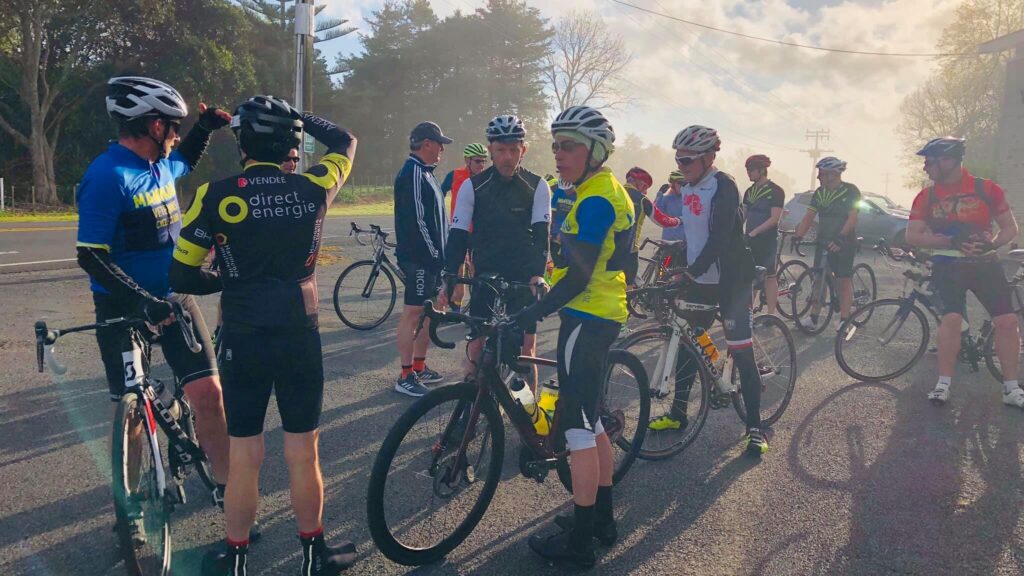 Now and into the future
Now 30 years later, the club's original fundamentals are still alive and well, and the spirit of camaraderie is the key reason for the club's popularity. We treat our rides as friendly group rides, not full-on hard training efforts. New club members and visitors are welcome.
In 2007, the club became an incorporated society. Our objectives are now formalised in our Constitution. They are to promote veteran participation in the recreational sport of cycling for fitness and enjoyment. We encourage sociable, sensible and safe cycling practices and provide opportunities for members to socialise and enjoy the company of fellow club members.